Top 1% of Tucson Agents and Top 1½% Nationally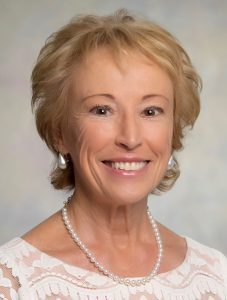 Barbara Bardach focuses on the premier North and Northwest areas of Tucson: The Foothills, Oro Valley, Stone Canyon, and Dove Mountain/Marana. Barbara has lived in Oro Valley since 2001 and resided since 2008 in Stone Canyon, a private guard-gated golf community in Rancho Vistoso area of Oro Valley. Her primary real estate focus is on luxury homes and land in Tucson's desirable gated and golf communities, perfect for those seeking a relaxed Arizona lifestyle.
As the 5th largest city in the US, Phoenix is well known as an Arizona destination. However, its sprawl, fast pace, and density combined with the natural beauty of 5 mountain ranges have made Tucson and surrounding areas a welcome haven for those wanting to enjoy a true relaxed Arizona lifestyle. For Buyers unfamiliar with Tucson, Barbara first provides a tour of the North and Northwest areas to help determine appeal before narrowing their search to a specific community or property.
Barbara not only enjoys the hunt to fulfill her clients' wishes, but she is also exceptional at identifying and recommending the perfect property in her clients' area of choice. With her extensive market knowledge, strong personal network, and uncanny ability to identify what would best suit her clients' criteria, Barbara is able to satisfy even the most discriminating Buyers.
With Sellers, Barbara believes presentation is crucial to successful marketing. Her hands-on approach includes, in addition to educating her clients about the market, an emphasis on preparing their property for best market presentation. With her excellent eye for design, Barbara first works personally with Sellers to stage their home to create the most appeal to Buyers. She then engages the services of a professional still photographer and drone photographer to capture the essence of each property.
Barbara's goal is to present her listings such that prospective Buyers will feel as if they are viewing their future home, not visiting someone else's home. She stresses that simplification in presentation enables architecture, layout, and style augmented by amenities and location to create appeal for Buyers.
As an individual agent (no team), Barbara provides personalized attention to each of her clients. A former business executive herself, she understands her clients' time is valuable and excels at making the real estate process smooth and successful. Through her exceptional professionalism, focused market knowledge, passion for real estate, extensive network, and honed negotiation skills, Barbara's clients achieve both a pleasant and satisfying win-win transaction.
A REALTOR® since 2005, Barbara brings a wealth of knowledge, business experience and acumen with her strong background in negotiations, sales, and business development. After earning her MA degree in German, Barbara began as a language instructor and labor relations negotiator for 6 years in upstate New York where she was raised.
Moving to CA in 1974, Barbara continued in the public sector, serving as a key labor management representative for the County of Santa Clara (CA) for 3 years. She then served the State of CA as a labor neutral for the PERB where she managed oversight of public sector employee elections and served as a hearing officer to resolve disputes.
Entering the private sector in 1981, Barbara spent the bulk of her career as a highly successful hi-tech storage networking sales and business development executive in Silicon Valley (CA) prior to "retiring" in 2000 and moving to AZ with her husband Stu in 2001.
"Flunking" retirement by 2004, Barbara elected pursue her enjoyment of real estate and helping others achieve their goals. What began as a retirement career quickly turned into a new passion at which Barbara again excelled. She was Rookie of the Year at her brokerage and became a Top Producer throughout her real estate career resulting in achieving many accolades including the prestigious Platinum Award at Long Realty and appointment as a Vice President Member of the Executive Council.
A proponent of education and professional standards, Barbara earned her Graduate REALTOR® Institute (GRI) degree in 2006, was elected to two terms as a Director on the Board of the Tucson Association of REALTORS® (TAR) and continued to serve on numerous TAR & MLS committees. In addition, Barbara is a Member of AREA, a by-invitation national organization of highly successful REALTORS® who have greatly contributed to the real estate profession at the local, state or National Association of REALTORS® levels.
Barbara is an active supporter as well as Director who served a 3-year term on the Board of Long Realty's Long Cares foundation which financially helps a multitude of Tucson organizations. She is also a key longtime supporter of the Stone Canyon Community Foundation (SCCF) which supports Tucson-based charities focused on assisting local youth.
For more information about Barbara, please feel free to call her and/or review her history of recent listings and sales on this website including the many magazine ads in which her efforts are showcased or she is personally profiled as a top agent. Barbara would be delighted to hear from you!