Welcome to your source for professional real estate services in Oro Valley and Pima County.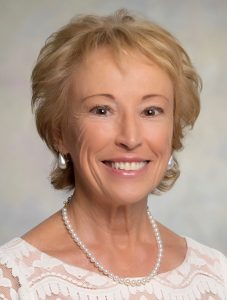 Barbara Bardach knows the Northwest. Not only has she lived in the area since 2001 and been a resident of Stone Canyon since 2008, but her business focus is on Northwest Tucson. Barbara's expertise is on Oro Valley's resort area of Rancho Vistoso and Marana's Dove Mountain. She specializes in gated and golf communities and is intimately familiar with what makes the Northwest special as well as the area's relaxed lifestyle.
As a REALTOR®, Barbara brings a wealth of knowledge, business experience and acumen to the table. Barbara spent 18 years as an executive in the high-tech world and has a background in negotiations, sales and business development. As a former teacher and proponent of education, she earned her Graduate REALTOR® Institute in 2006. Barbara understands time is valuable and her negotiation abilities ensure both buyers and sellers achieve a win-win situation. A select client base allows her to provide personalized attention to each and focus on the quality of a transaction rather than the quantity. Barbara, who has been a REALTOR® since 2005, knows effective communication is key to helping her clients.
"What makes me unique is my ability to listen and read between the lines of what a client desires to match them to a property," Barbara said. "It's about realizing their desired lifestyle."
When it comes to those looking to buy, Barbara, who served two, two-year terms as Director of the Board of the Tucson Association of REALTORS®, starts out giving her clients a driving tour of the area so they can decide what appeals to them.
"It's important to know what other properties are around you, not just what you're buying," she said.
Barbara said she enjoys the hunt of searching for properties to fulfill her client's wishes and is excellent at hitting the bullseye utilizing her knowledge of the market. Barbara also enjoys sharing her knowledge with others and discusses market, resale and improvement values with her buyers.
As for her sellers, Barbara helps educate them as well and does two things to help sellers prepare their listing. First, she hires professional photographer John Bae of Bae Photo to obtain the best photos to show potential buyers what a property has to offer. Next, Barbara uses her excellent eye for interior design to help clients stage their home for the best results. She explains that simplification is necessary to getting buyers to seeing themselves living there.
"If you want to sell it, you don't want prospective buyers to feel like they are visiting your house," Barbara said. "They need to feel like they are visiting their future home."
Barbara enjoys giving back to the community. She served as chairman for the annual fundraiser for the local teen charity Youth On Their Own from 2007-2010. She also sponsors and volunteers for the Stone Canyon Community Foundation, which focuses on helping at-risk youth in the Tucson area.
TOP REAL ESTATE AGENT IN ARIZONA
Top Real Estate Agent in Arizona